Specialists in fire protection
Incendium AB is a fire protection company specializing in foam and water based fire extinguishing systems for industrial application. Incendium works on behalf of consultants, designers, installers and end customers to meet the interests and requirements of both authorities and customers.
We have our office in Kungälv, north of Gothenburg in Sweden and operate throughout large parts of the world.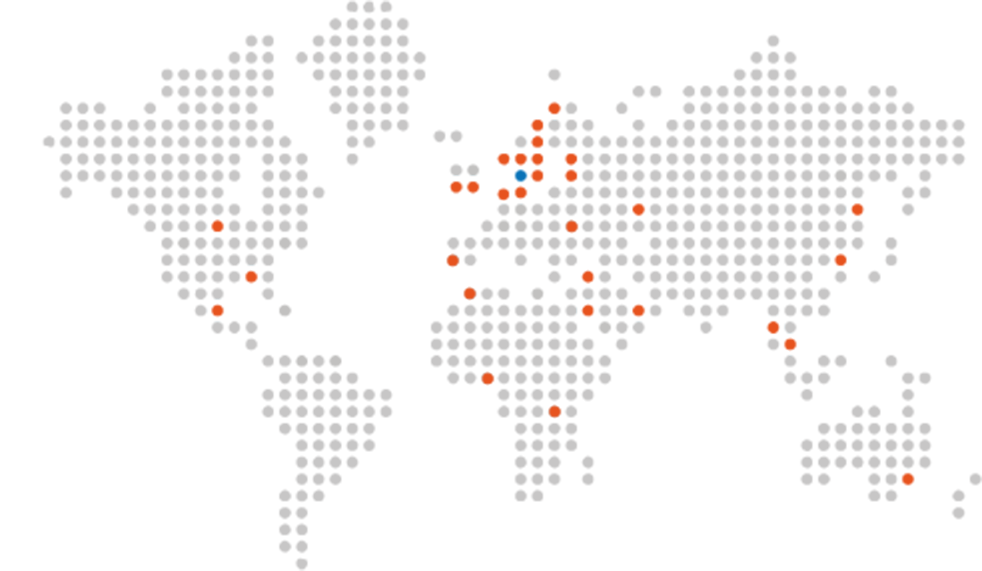 Solberg Versagard™ AS-100
The next generation of fluorine free foam is here
Solberg and Perimeter Solutions has launched a new type of fluorine free foam. SOLBERG® VERSAGARD™ AS-100 multipurpose 3×3 fluorine-free foam concentrate is a state-of-the-art alcohol-resistant, fluorine-free pseudoplastic foam technology, with no intentionally added PFAS chemicals, designed for extinguishing and securing both Class B (hydrocarbon fuel and polar solvent fuel) and deep-seated Class A fires. VERSAGARD AS-100 has received very high test ratings in EN 1568-3 and -4, ICAO, IMO, LASTFIRE and is also UL-approved.
VERSAGARD AS-100 fluorine-free foam concentrate is a combination of hydrocarbon surfactants and additives delivering excellent foaming, vapour sealing, extinguishment and burnback properties for attacking and securing both shallow and fuel in-depth fires, using fresh, sea or brackish water.
Some fluorine-free foams are viscous and often show viscosity increase in contact with water. SOLBERG VERSAGARD AS-100 creates very stable foams with similar viscosity to traditional AR-AFFF foams. This significantly improves storage, handling and long-term stability. Thanks to the viscosity profile, many current proportioning systems are compatible with VERSAGARD AS-100 without any calibration needed.
Highest result and certified according to European Standard EN-1568:2018 part 3 & 4 on all fuels with fresh and sea water – IA/IA – IA/IA
Passes and certified to European Standard EN-1568:2018 part 1 & 2 – for use with medium and high expansion foam discharge devices
International Maritime Organization certification MSC.1/Circ. 1312
LASTFIRE batch-certified as GOOD/GOOD/GOOD with 3 nozzles (semi, asp, system))
Tested and certified to ICAO Level B – high performance on aviation fuels with both fresh and sea water
Internally tested according to UL 162
Therminus – Fire protection with precision
THERMINUS activates before the fire begins
Heat detection and positioning in 3 dimensions
Automatic Fire Water Monitor action
Advanced function, Simple interface
Incendium and Termisk Systemteknik has for several years developed Therminus, a powerful and versatile system, which today is used in many waste bunkers, sorting facilities, biofuel storages and airplane hangars across Scandinavia. Indoors and outdoors.
Therminus is comprised of an IR-camera system which provides position in 3 dimensions of hot spots and temperature trends as well as a suppression system with Incendium's own fire water monitors with positioning. Together these allow for a very accurate suppression of hot spots, and extinguishing of fires in facilities where large areas needs to be covered. Using the hotspot as center for a precise suppression effort, the capacity requirements can be reduced and safety increased.
Incendium launches two revolutionary proportioners
Stringent environmental requirements have led to higher demand on foam concentrates that are more environmentally friendly compared to the old aqueous film forming type. These film forming foams contain fluorine compounds that are extremely damaging to the environment. Fire extinguishing systems often need rigorous testing to ensure functionality which leads to negative environmental impact.
If the correct fluorine free foam concentrate is instead chosen its extinguishing properties often surpasses that of the film forming type but it also offers challenges. These fluorine free foams are often highly viscous in nature which means that proportioning is difficult resulting in inadequate mixing ratios and failed system tests.
Incendium has developed two new types of foam proportioners which entirely bypasses any problem with ALL types of foam concentrates and in addition allows for system tests without mixing foam and water. The VIP and IPPT are both highly accurate in terms of mixing ratio and work over a large flow range with a very low pressure drop.
VIP – Our new viscosity independent bladdertank proportioner. The VIP can be delivered separately for incorporation into new as well as old systems. As an option, the VIP can be outfitted with a test outlet which allows for tests without mixing foam and water. For more information, watch the video below or download the datasheet
IPPT – Our new balanced pressure proportioner for foam pumps. IPPT is delivered with a test outlet as standard which allows for tests without mixing foam and water. The IPPT can easily be incorporated into both old and new systems. Download the datasheet for more information.